Social media is a relatively fresh newcomer to the marketing scene, so it's entirely natural for you to doubt if it has tangible benefits for business use.
With so many networks to choose from, skills to learn and limited ability to prove a direct return-on-investment (ROI), it can be tough to justify investing in approaching social media management more seriously.
After all, the process can be quite time-consuming (that's why Nemo can do it for you), and social media space is competitive, with thousands of other businesses vying for the ever-shortening attention span of consumers, plus you have to consider shifts in algorithms.
On the flip side, there are tremendous rewards on offer for businesses that get it right. Record traffic figures, engagement with potential customers, brand evangelism and delighted customers with publicly visible support are some of the benefits of social media marketing.
So, what are the benefits of social media for business?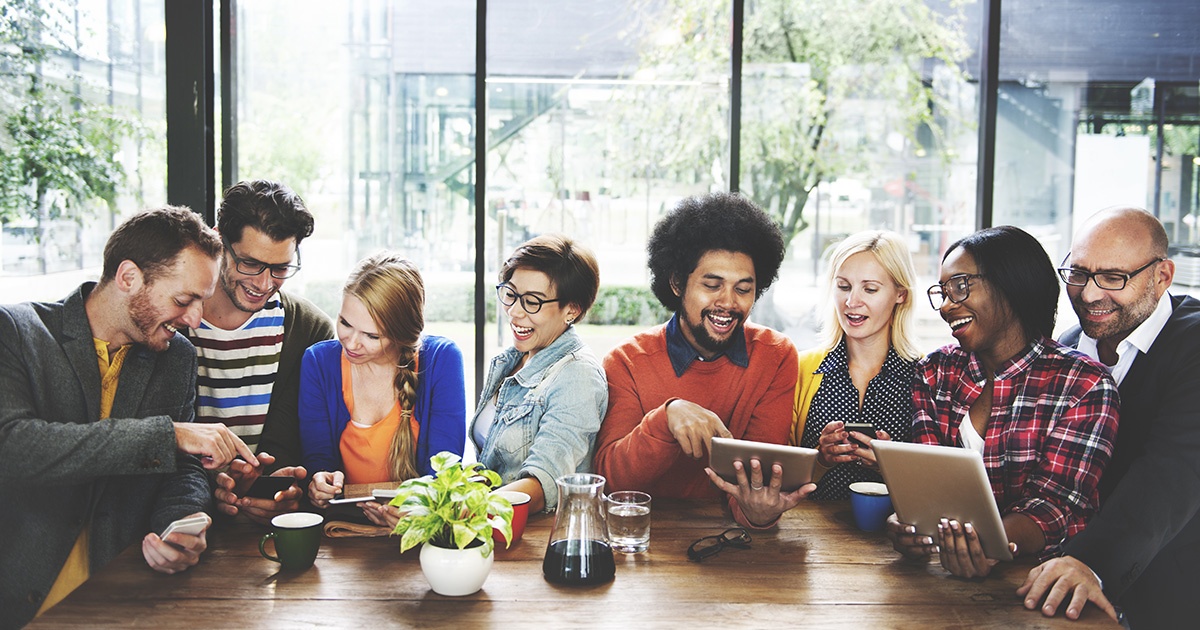 1. Social media marketing is (relatively) cheap to use
Social media can cost little in terms of ad spend if the business you're working with isn't convinced to invest budget here. While spending money on advertising will help get you to your goals faster, copious amounts of budget are often also wasted on social media, while decision-makers might not be convinced that social provides a return on investment.
You can drive and demonstrate success through social media organically, provided you take some tactical approaches.
Make your posts the very best they can be by tailoring messages for each social media platform. Use unique images and videos, host Facebook Live events, and invite your customers to join the conversation.
Use social media to develop meaningful partnerships and support your wider outreach strategy by showing some love to key influencers and complementary businesses. Join Facebook and LinkedIn groups to see what your potential followers are talking about, create content that adds to the debate and share it with them! Encourage your growing community to share and engage with your content, which can ultimately lead to more leads being interested in what the business has to offer.
If you keep getting it consistently right and don't stop investing time and effort, you will start to see the true benefits of social media. It might even help you create a compelling business case to decision-makers or your client to invest a little budget in social media to help boost your rate of growth further.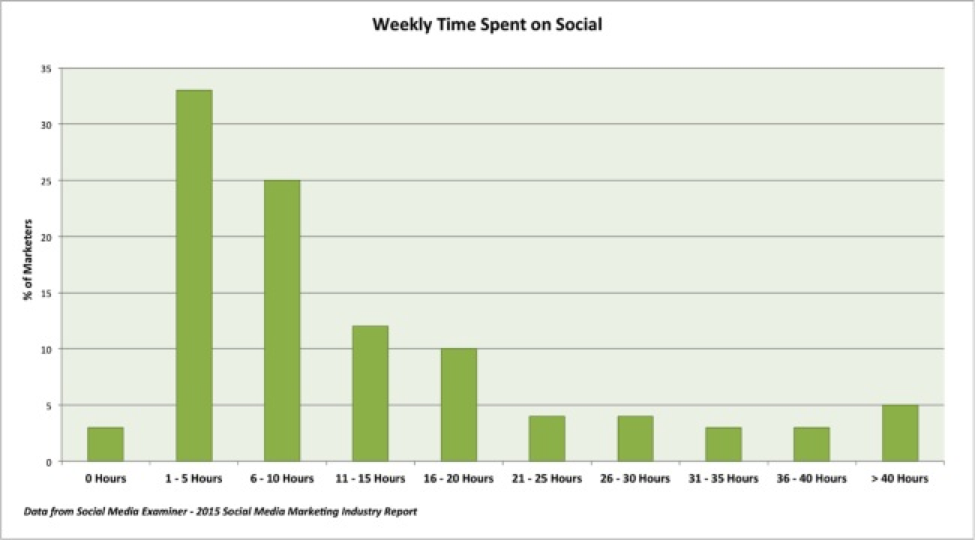 Few things in life are truly free, however, and so is the way with running social media for business. While you don't need to spend on ads to drive success, there's a big time-cost associated with running, managing and monitoring social media feeds (so let Nemo do it for you).
Depending on the size and nature of the business, managing social media profiles can take over 10 hours each week. Although, with the right tools, team or processes in place, you can become more productive and use every hour you spend on social wisely.
2. It helps shape the personality of a brand
Social media presents a brilliant opportunity for brands who use this marketing channel to add to their personality online. An active presence, paired with excellent content and a captivated audience can increase brand awareness and potentially, attract new customers.
If you don't enjoy creating social media posts for your audience, how can they possibly enjoy consuming them? You might not be fortunate enough to be managing social media for an obviously exciting brand, but if your thought process is along the lines of "how the heck do I make my company appealing on social media?", there's plenty of similar businesses that you can take inspiration from.
Look at what your competitors are doing, and other brands in similarly "boring" verticals, then ask what you can do to make that same brand appear more fun and accessible.
3. It's both, in the present and the future
Social media networks are growing. Facebook has reached over 2 billion monthly active users, while Whatsapp crossed the 1 billion mark in 2016. YouTube still is the second largest search engine in the world and Instagram is quickly gaining in popularity, going from 500 million to 1 billion active users within the last year.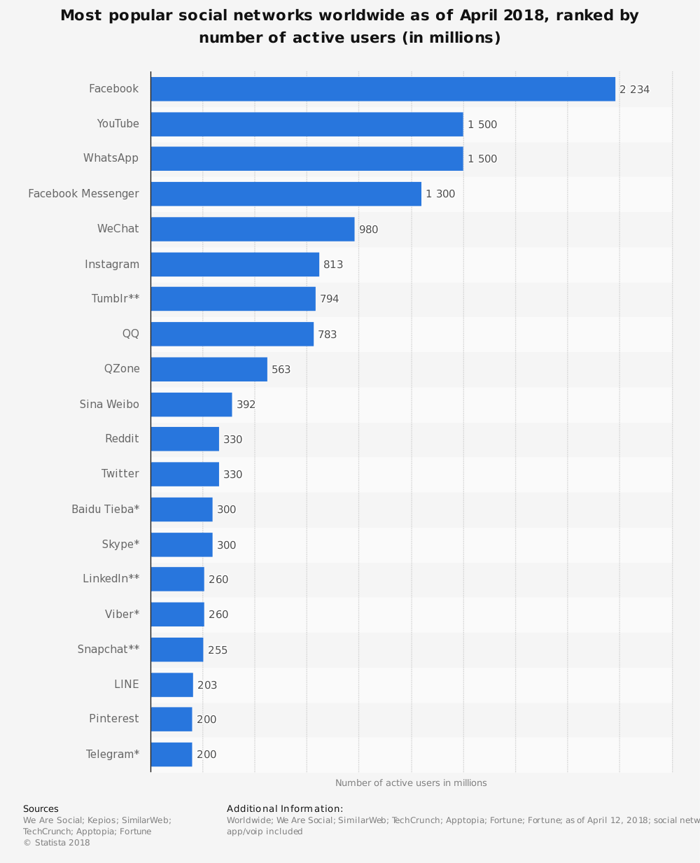 There is quite simply no other medium that will enable you to reach this many people, including Internet search engines.
Social media is also a future-proof channel for your marketing; it's currently almost impossible to foresee a world where social media isn't a major marketing channel.
4. You can participate in two-way conversations
Whether your business is present on social media or not, people are most likely already talking about you. They're conversing about your product, customer service, website and everything in between. The question is, do you want to be a part of the discussion?
Being present and actively monitoring conversations on social media gives you the perk of controlling the conversations about your brand, to a degree. One of the biggest benefits of social media for business is the ability to reach out to prospects as well as customers and have interactions with them on networks like Twitter, Instagram, Facebook and so forth.
Brands who are acing it on social media do so because they put their customers first, and recognise that their social media pages are an extension of their brand's personality.
Connect with users on a one-to-one level, go above and beyond when interacting with them, and try to keep it light and fun.
If you manage social media on behalf of your clients, it helps to create a customer service and crisis management guide (before you need it!) to make sure you and the business you're working with are prepared for every eventuality.
5. Brand advocacy grows increasingly powerful
Tied to the above point, but takes it to the next level. If you're nailing your user interaction on social media consistently, something very powerful will start to happen more and more: brand advocacy.
Imagine having loyal social media followers who engage with your posts, share them onto their own feeds, or even reply to people who criticise your brand.
Make sure you always go the extra mile to engage with your most engaged followers and brand advocates. Wish them a happy birthday when the time is right, reply to their queries double-quick, and make them feel valued. The power of brand advocacy can grow organically over time — the bigger the following your advocates have, the bigger the impact.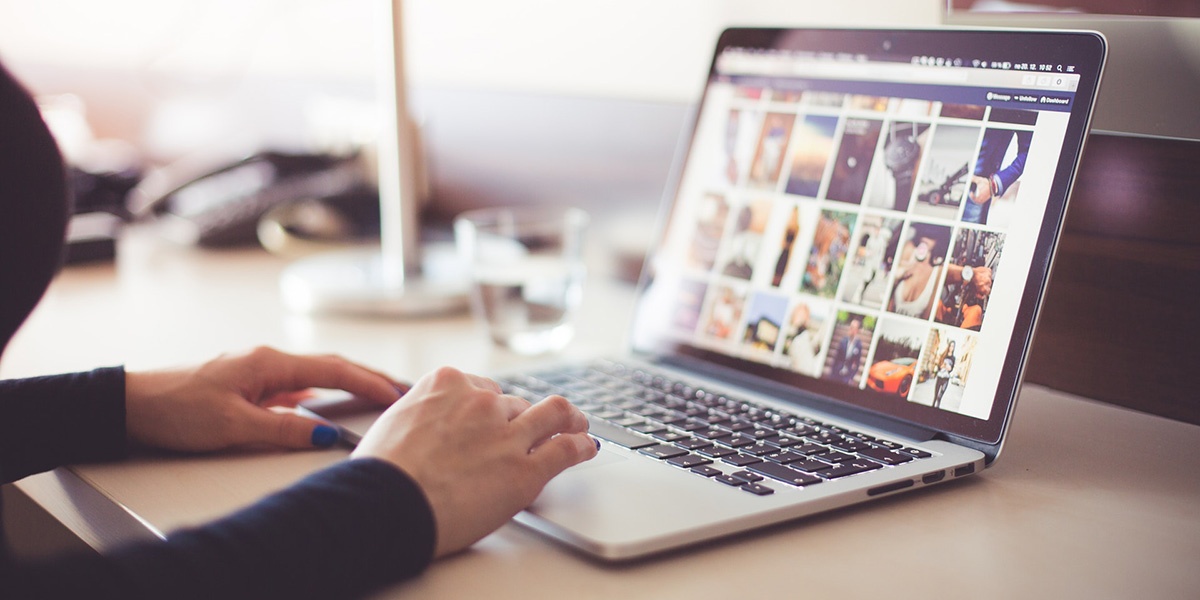 6. It's the softest conversion point you have
Most businesses marketing online are looking to get something in return, and it's likely that you or your client are too. Whether your business is aiming to drive sales, increased brand awareness, more website traffic, or all of the above, you should acknowledge that getting social media engagement is most likely the softest (or easiest) conversion point you possess.
By this, we mean that asking someone to engage with you on social media (for example, join a debate on LinkedIn) requires a much smaller buy-in from the prospect than getting them to sign up for a newsletter with their email address, or, moreover, make a purchase. However, you can warm them up over time.
Go the extra mile to make your social followers really happy, and the other benefits you're looking to get – traffic, leads, sales – will naturally follow.
7. Search ranking & SEO boost
Social media, and particularly content shares, have grown to become more valuable in the search-engine optimisation (SEO) context. On-page SEO signals and content that receives a high number of shares can provide websites with rankings boosts on those pages, which could be the difference-maker if you're in a competitive vertical. What's more, tweets now display in Google Search results, which can both, help gain social proof and attract a prospect to learn more about the brands.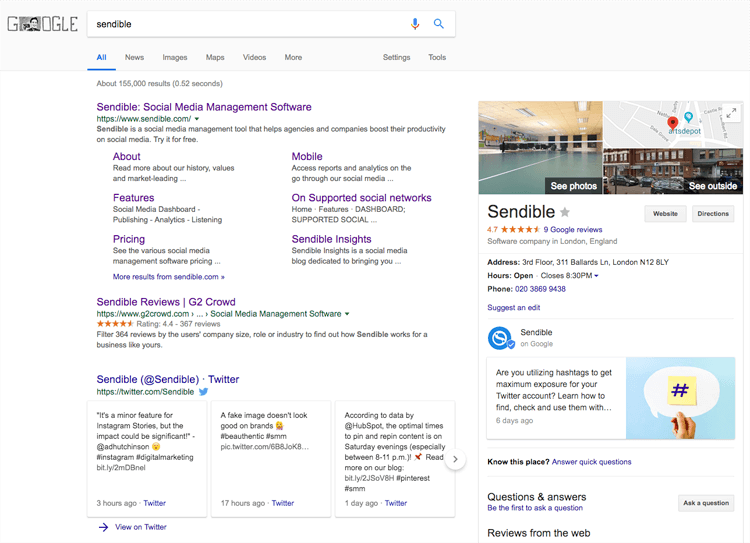 Furthermore, receiving great engagement for your content on social media will drive more users to click and read your blog or website through social proofing.
If your social media posts are relevant to the content, your website has a healthy technical foundation and your content is strong, your users from social media will have a positive impact on your search rankings by having long sessions on your website, and visiting multiple pages.
8. Social media will become a stable source of referral traffic
Even if it doesn't start out that way, as your social media grows and your content grows richer, more and more people will grow to trust your brand, share your content and recognise it as awesome stuff.
As your library of content and your number of followers grows, you'll naturally find more referral traffic coming to your website from social media. It's a great metric to track over time, as it'll help convince anyone who isn't sure about the benefits of social media.
If you're looking for ways to start, or improve your social media presence, HummingBird from Nemo can do exactly that from you, and it's more cost effective than you think!